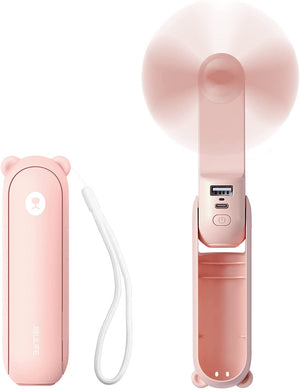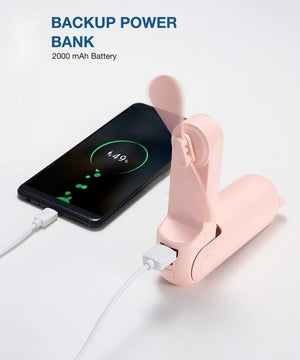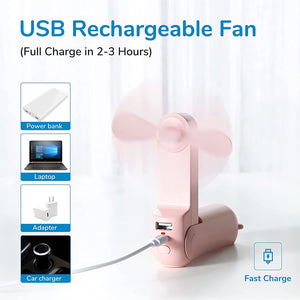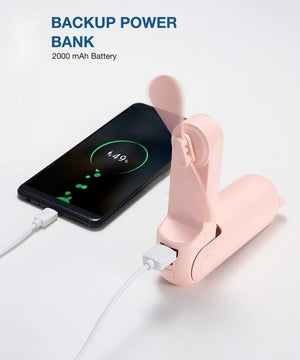 Mini Pocket Fan Charger
The Mini Pocket Fan can also be used as a charger!
It's cute, tiny and useful!
Reasons why You should buy the Mini Pocket Fan Charger:
All kinds of Battery Power: Lasts for 14 hours with 2-speed, 21 hours with 1-speed and only takes about 3 hours to fully charge. 

The Design: The foldable design makes it easy to carry and store, making it easy to slide into your pocket and purse.
Did we mention its a charger?: 5V/1A USB output port makes the Mini Pocket Fan a power bank(2000mAh) in an emergency!
*At least 15% of the profit fund grants, programs, and scholarships for women*