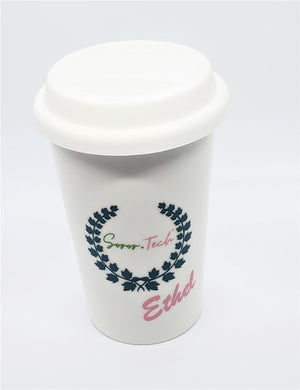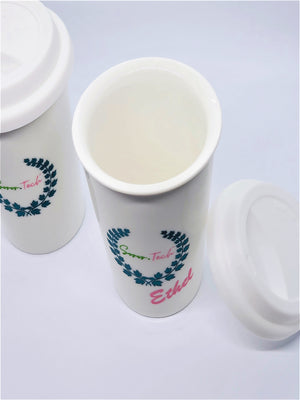 SororTech Coffee Cup - 12oz - Personalization
Stay Caffeinated. Stay Cute. Stay Personal.
.
Customize your Soror.Tech Coffee Cup with your name!
If you don't want your first name, please reach out to us after placing the order. 
.
The Soror.Tech Coffee Cup is made of high-grade glossy porcelain, which means its easy to clean and you reduce damage to our environment by going green! 
.
Sounds like a win-win!
.
Oh! It also comes with a reusable sleeve for a better grip. 
*Microwave safe & Dishwasher safe*