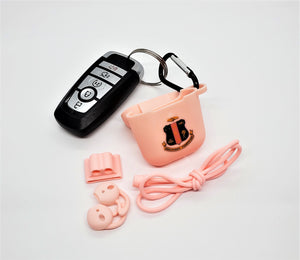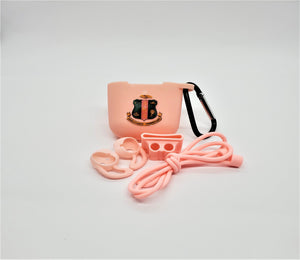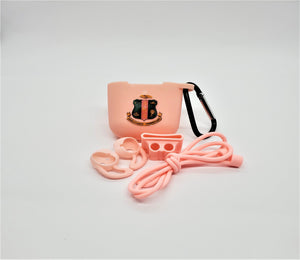 The Alpha Kappa Alpha Sorority, Incorporated Airpod Accessories Kit - Silicone
The Alpha Kappa Alpha Sorority, Incorporated Airpod Accessories Kit - Silicone has
One-piece design prevents Airpods and the plastic case that comes with Airpods from falling out. 

Dust cap cover keeps the AirPods charging port clean

Comes with anti-lost strap, ideal for hiking/running, never worry about your Airpods getting lost.

Comes with a locking carabiner, convenient to carry and looks elegant on your Airpods.
*Not for Airpod Pro
*Buyer acknowledges, understands and agrees (hereinafter collectively "agrees") that he/she is an 

Authorized Buyer only if he/she is buying goods bearing Sorority marks and designs for an AKA 

member's personal use and not for resale. 

Buyer agrees that a non-member is not allowed to 

purchase, own, wear or possess such items. 
Buyer also agrees that purchasing Sorority goods for any other reason is prohibited and doing so 

under false pretense authorizes Sorority to immediately (1) remove or cause to be removed the 

goods from the internet and all social media platforms including, but not limited to: Facebook, 

Instagram, Tik Tok, Pinterest, Snapchat, YouTube, eBay, Twitter, Craigslist, Amazon, E tsy 

(hereinafter, "Third Party") and (2) repossess such good(s) from Buyer and any Third Party trying 

to sell them. Buyer agrees to waive its First Sale Doctrine right to subsequently sell any item(s), 

bearing a Sorority Mark."